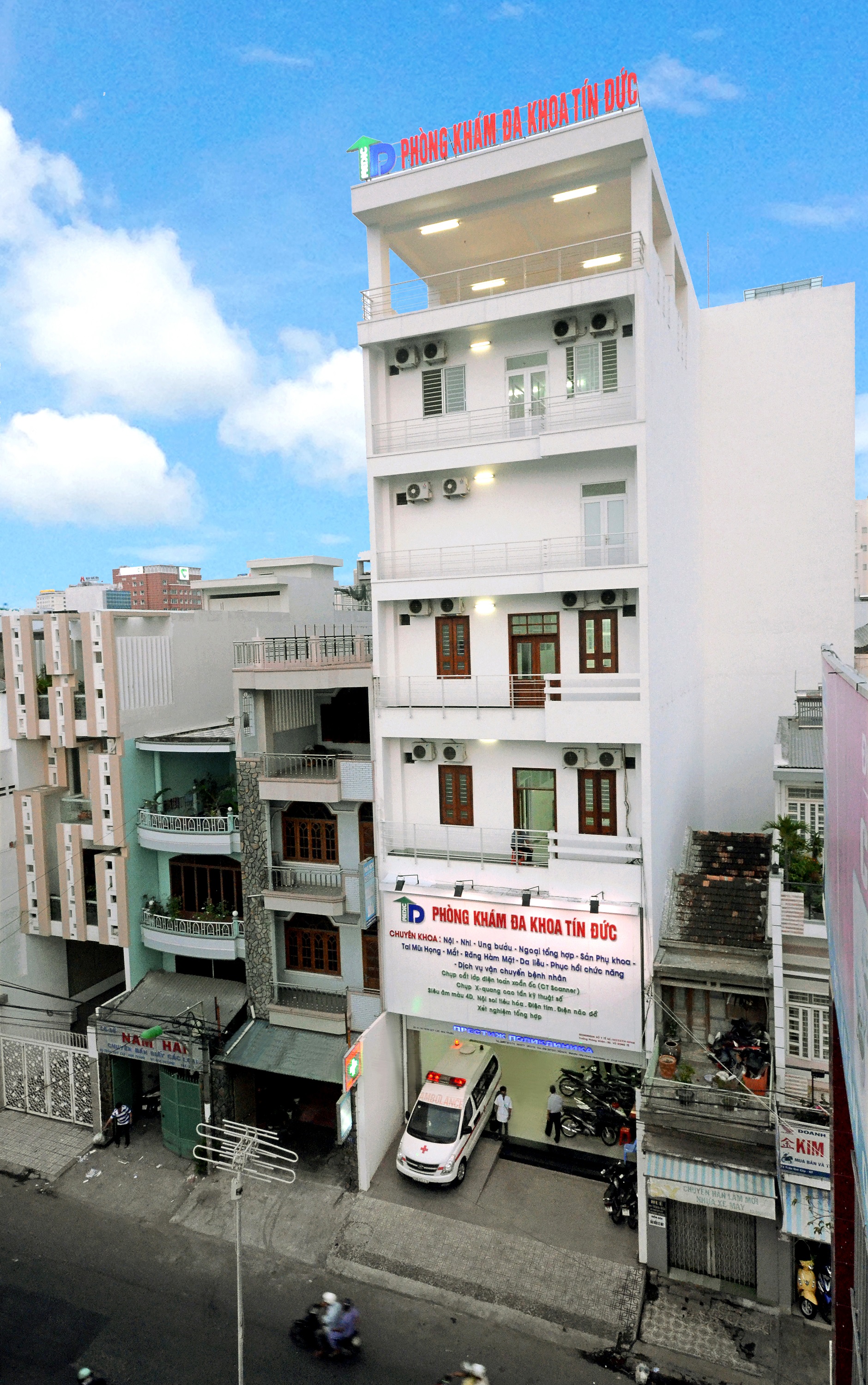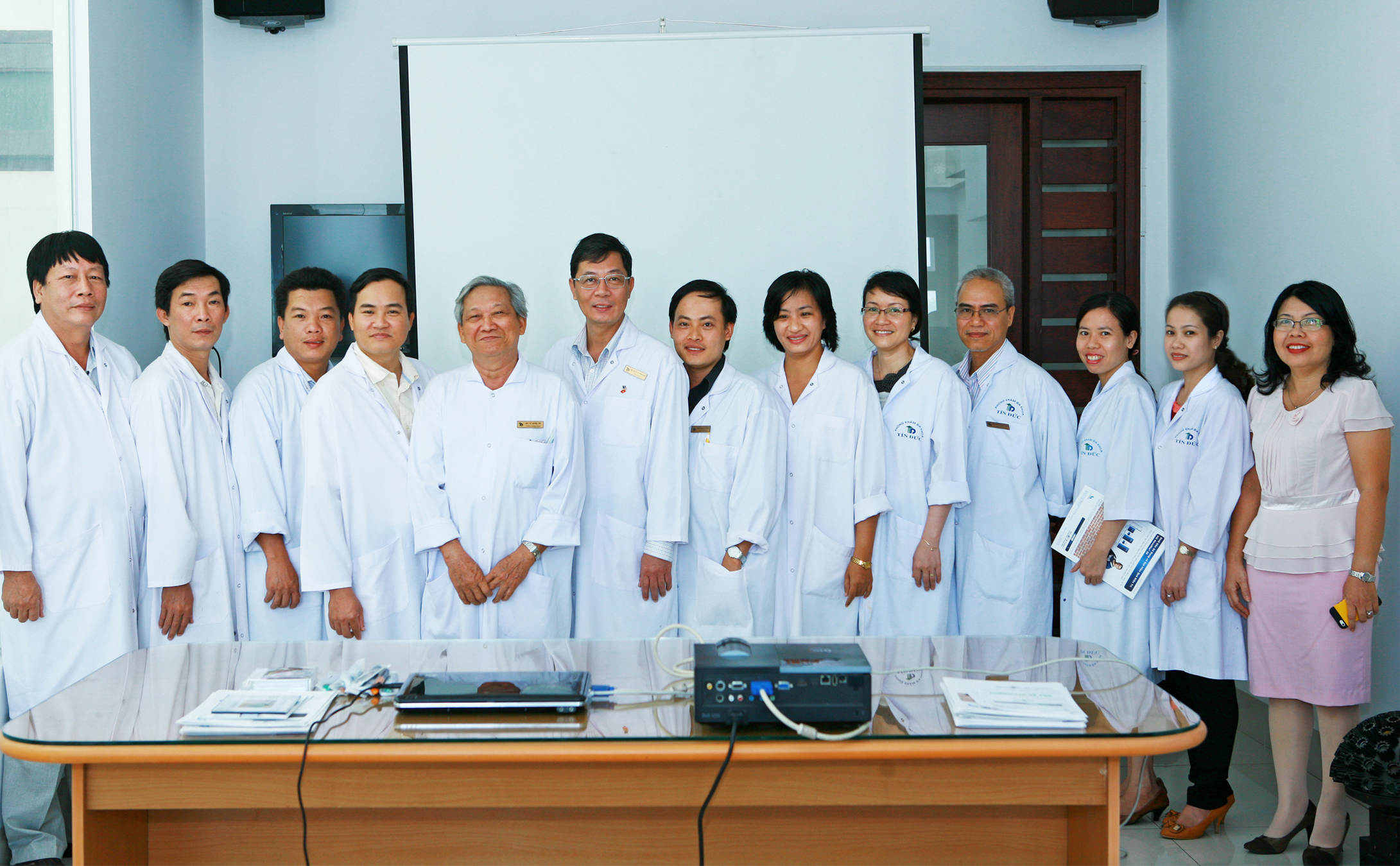 PRESTIGE INT'L POLYCLINIC (Tin Duc Polyclinic), which belongs to Vinh Son Company limited, islocated at: 69 Tran Quy Cap, Van Thang ward,

NhaTrang;


Business license number 4200746240, issued 09/4/2008, taxcode: 4200746240.

Tin Duc Polyclinic has been officially in businesssince 19/8/2008 with a Permit from Health Department (number 499/GCNĐĐKHN-Y).
PRESTIGE INT'L Polyclinicis designed to meet international standards, covering many specialties and utilising advanced medical equipment. The clinic prides itself on having the best medical team, advanced medical knowledge and great patient care. Our experienced and professional medical team offer tbe best in customer service. PRESTIGE Polyclinic's practice philosophy is to make our patients our first priority. To achieve this, the clinic utilizes evidence-based medicine and the latest advances in medical knowledge, to aid in diagnoses and treatment.

Infrastructure:
The clinic is more than 3000m2 in the middle of Nha Trang, beach city.

Medical team:
Most of our medical specialists have MD and MS degrees, having trained either in France, USA, the Medical and Pharmacy College of Ho Chi Minh city, or the Hue University of Medicine. They are recruited based on having the best reputation, experience and professionalism. Our patients are evaluated, consulted and treated according to international standard with our diagnostic algorithm and electronic management system.
All our doctors are trained and certified in various regions within Vietnam and overseas. They also regularly attend medical conferences in Europe, US, Australia and Southeast Asia to have the most updated medical knowledge and learn about complex cases. In addition, we are affiliated with other high-tier hospitals and our communication with them is the key to our success in bringing the best care to our patients.
Our nursing staff have many years of experience in taking care of patients and are re-trained regularly to make sure we are continually improving to provide the best possible care for our patients, create a caring family atmosphere, and a trust worthy environment.

Medical Services:
We provide advanced medical and professional services such as a general annual exam, women's health, pediatrics and a wide range of specialties: including internal medicine, obstetrics-gynecology, minor surgery, ophthalmology, oral and maxillofacial surgery, and ear-nose-throat. Patient care follows an algorithm created to minimize waiting time and turn around time for lab results.
PRESTIGE Polyclinic is equipped with many advanced diagnostic devices
: including spiral CT-scan, colored doppler ultrasound 4-D, digital x-ray, gastric endoscopy, colonoscopy, and a first-class laboratory to serve our community healthcare needs..
Our philosophy is to provide the best patientcare through high qualitydiagnoses and treatment. As a result our clinic has gained patients confidence locally as well as out of province.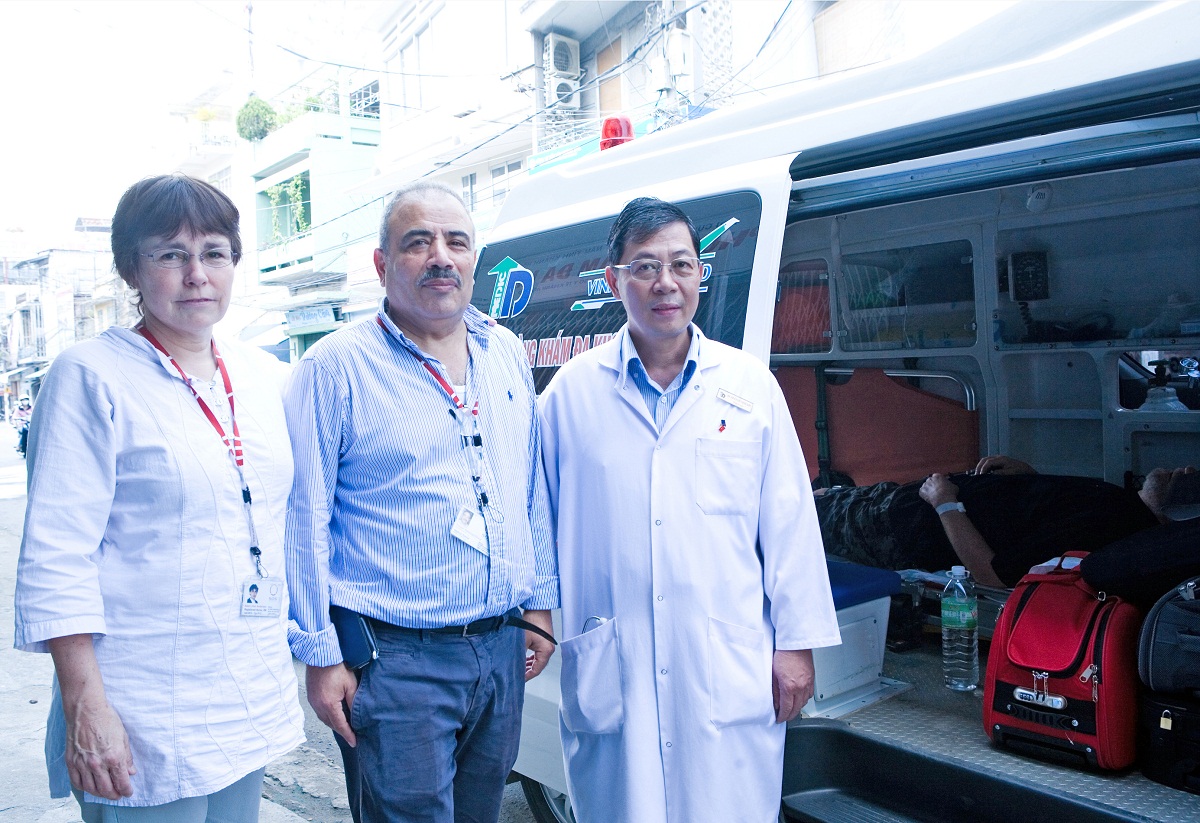 PRESTIGE Polyclinic is equipped with an advanced infrastructure:
7 specialized exam rooms, and admission of up to 300 patients per day. The clinic'sprinciple is to evaluate and treat patients in a timely manner.
The clinic's operation is performed by doctors and specialists with advanced degrees such as masters, specialty I and II upto 80%. We also allow patients to choose their own doctors and schedule, and offer doctors who cans peak English, French, and Russian.

PRESTIGE Polyclinic can evaluate and treat patients in the following specialties: internal medicine, pediatrics, obstetric-gynecology, orthopedics, ear-nose-throat, general surgery, dermatology, cardiology, radiology with CT scanner, digital x-ray, OB-GYN ultrasound, abdominal ultrasound, cardiac ultrasound, EKG, ENT endoscopy, and gastric endoscopy.

The clinic provides transportation for home health care, ambulance service, and 24/7 transfer with high quality and fully equipped vans and professional drivers.
Our doctors can send lab resultsand x-ray film to specialists and affiliated hospitals in France, and Cho Ray hospital to diagnose complicated cases. With a wide range ofknowled geand experiences, our doctors will provide the best treatment to our patients.

Tin Duc clinic promisesto bring the best quality to our community and tourists in NhaTrang, Khanh Hoa.


Our Affiliation with health insurance companies:
The clinic negotiates with third party. The clinic also has direct billing with many international health insurance companies via reimbursement method. This method provides convenience when patients come to us.
The clinic also has an agreement with AON Care, Bao Viet, ACE LIFE, and Military Insurance to provide quality services for both Vietnamese patients and foreigners working in Vietnam.
Withour professional and caring nursing staff, the clinic always promises the most thorough and best care quality, including medical and other supporting services. Our customer service always communicates with nursing staff to provide the best quality, to fully understand our patients and to speed up there covery process